A Wonderful Sunday!
Dear folks and friends... Herewith are some photos which I would like to share with all of you. All these photos were taken on
Sunday, 2nd April 2006
. We were actually heading for the
GREAT CHOCOLATE FESTIVAL IN Torino (Turin)
which held annually.
With surprise before we arrived there (the Chocolate Fair), there were a few charity booths at Palazze Madama
(another shopping area, just oppersite the Chocolate Fair)
. There was Charity for Dogs, Charity for Cats and other animals, but here was the Charity booth and show for Children that attracted me most. ;) All the kids were so happy dancing along with them... Some parents joined in too!!! Others like me, busy taking photos... *Blush*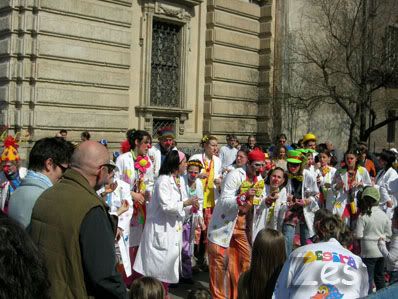 Look at this CUTIE... So cute huh!??? He just finished one dance and wanted to get out there... When he walked out of the dancing group - Many people (including me) couldn't resist and took some photos of him.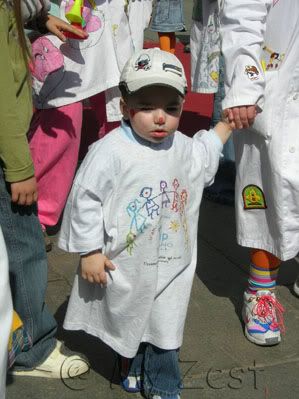 Okie... Here's via Roma (Roma Street, a shopping street where most of the branded stuffs are) and there were about 30 booths... Along both side of it. Most of the participates are the Chocolate makers of Piemonte (one of the region of Italy). There were so many types of chocolate and stuff make from Chocolate. Some booths gave free sample to try too... Me!??? Of course, took some sample to try too... Yum yum!!!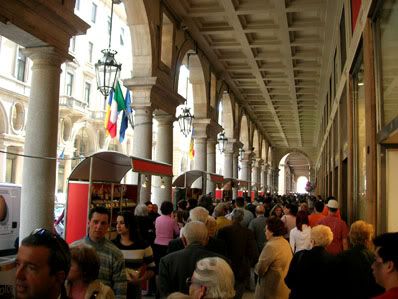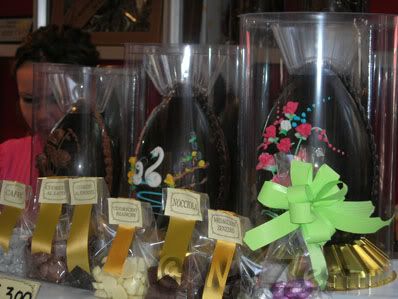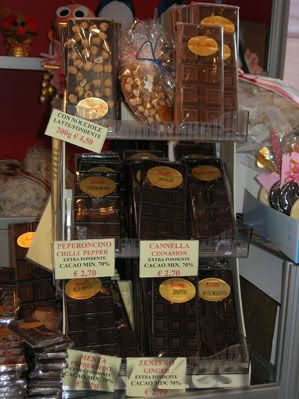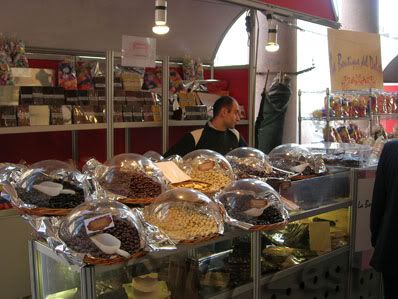 Here we are.... Piazza San Carlo (San Carlo Square) where the Chocolate Festival held. Only able to take one part of it.



Look at the LONG LONG quene... All these people were waiting to try out the 'FREE SAMPLE' from Lindt. There were about 100 people in the quene hor! HELLO...! Not only SG (Singapore) People are 'Kia Su' hor. Greediness is all over the world. This photo proved everything huh... Lolz!


Live entertainment was here too... Let's sing & dance together!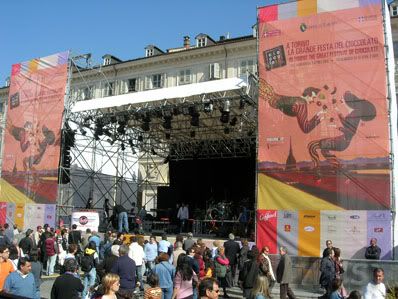 Look at these two cars... Aren't they beautiful???